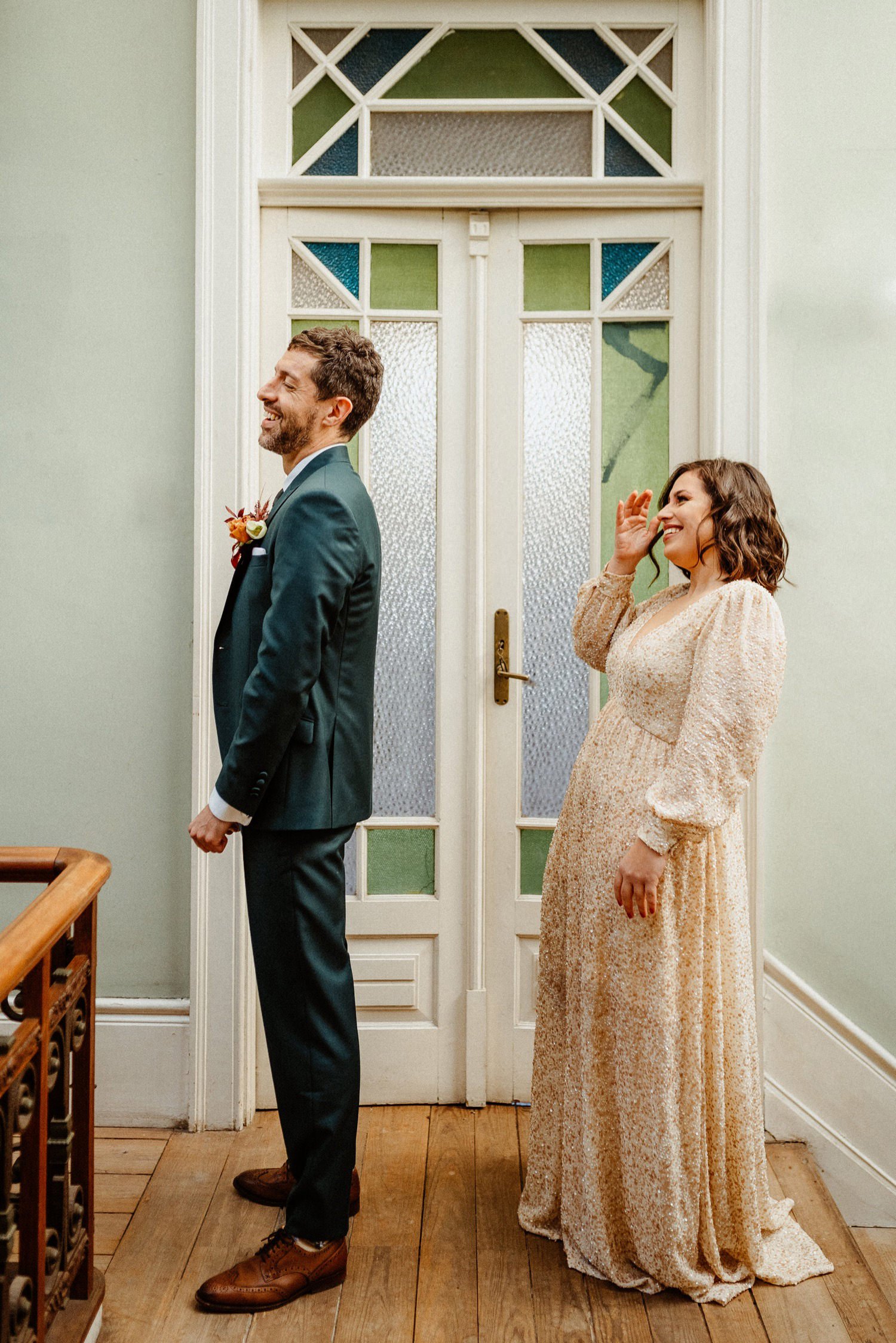 Intimate Wedding Porto Portugal
We loved photographing this amazing Intimate Wedding at Clube Universitário do Porto here in Portugal, it was exciting, beautiful, and unique!
It's amazing how many emotions we still have when we tell this story. We've known Rita for many years and she always said that when she got married, we would be the ones to photograph her wedding. And so it was, and what an honor! We participated in several pre-wedding moments, helping Rita with various details and we have to confess that it was the best way to start the year. We lived the day so intensely, as it was impossible to remain indifferent when we saw the way Rita and Zé showed without fear that they love each other and that they love their families.
At the sound of Partilhar, from the Brazilian artist Rubel, and so many other songs that are also part of our life - played by a friend of theirs - they exchanged vows where tears and joy reigned. A perfect symbiosis between each word.
Even though they had a small wedding, they didn't forget the people they love, at the time of the ceremony they had a streaming service where the wedding was shared on the internet with a private link. The details and decor were also breathtaking and in a place as perfect as the Clube Universitário do Porto greenhouse! The dress was made by Rita's mother, the decoration and the bouquet came from Andreia from @lavieenrose_artefloral, all the planning and coordination was done by Isabel from @crachaweddingagency, the wonderful and super delicious cake (of course, we tasted it! :p) it came out of the hands of Inês from @cacaulima.docesaudaveis and the handwriting of the vote book by Ana from @levadoaletra.
It's hard for us to express so well in words how special this day was, so we hope you can feel through our photographs that it's our best way to express ourselves. Because photography is precious.
Photos @artemagna
Planing and Coordination @crachaweddingagency
Bouquet @lavieenrose_artefloral
Venue Clube Universitário do Porto
Bespoke Calligraphy @levadoaletra
Cake @cacaulima.docessaudaveis
Even though a moment only lasts a short time, we can remember it in our minds forever.